Your website is a crucial tool for business.  It is as important as your physical store, and for many business, may even replace a physical store.  For many customers, your website is their first and only interaction with you.  Make it count.
The Venture Pros are passionate about your web site.   We build for every budget and can take you from attractive template designs to full-featured custom masterpieces.  The Venture Pros focus on your brand identity and design to accommodate your future growth.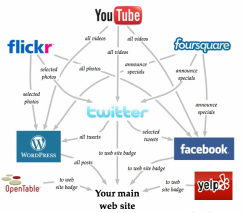 Social Media platforms are essential tools for sales, marketing, customer relations, and brand development.  Take advantage of these powerful tools as you develop your identity and spread the good word of your company's success.

Connect with your customers, your community, and the world with fan pages, blogs, review sites, cross-marketing partners, surveys, targeted coupons, and more.

Develop mobile apps specific to your business that make you instantly accessible and relevant to everyone.

The Venture Pros work with you to develop a coherent social media strategy that leverages the best features of your company and effectively focuses your time and energy for maximum impact.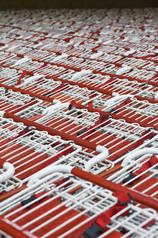 Monetize your site.  Make money 24/7/365.  Move your products and services electronically and without the overhead of a conventional store.

Incorporate cutting-edge E-Commerce features that automate customer accounts, shopping carts, billing and payments, purchase history, and targeted marketing. 

The Venture Pros creates custom, scalable, and user-friendly E-Commerce solutions for your particular business